Mouse Team
Cheryl Helgason, PhD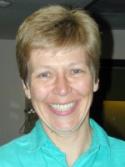 A Senior Scientist in Cancer Endocrinology at the BC Cancer Agency with a cross appointment to the Department of Microbiology and Immunology at the University of British Columbia. Dr. Helgason established the use of gene targeting technology at the BC Cancer Agency and acts as co-director of the transgenic/gene targeting facility in the BC Cancer Research Centre. In addition, she has expertise in the use of embryonic stem cells as an in vitro model to study the role of various genes in hematopoietic and neuronal development. In addition, Dr. Helgason has extensive experience generating and working with knockout mouse models to determine gene function, with particular emphasis on the development of hematopoietic and immune competence from 12.5dpc onward. Recently, she has become interested in prostate development and the identification of novel tumour markers for immunotherapy purposes.
Pamela Hoodless, PhD

A Senior Scientist in the Terry Fox Laboratory at the BC Cancer Agency with a cross-appointment to the Department of Medical Genetics at University of British Columbia. Her laboratory is primarily focused on early events in mammalian development and the signalling pathways that regulate these processes. In particular, her work examines the functions and mechanisms through which the TGF-beta family of ligands regulates development. Her recent work has shown that TGF-beta signalling pathways are required during development to create an organizing centre known as the node that directs surrounding cells into appropriate patterns within the body plan including dorsal-ventral and left-right axis formation. Dr. Hoodless has extensive experience in early mouse dissection, embryogenesis, transgenic/knockout technology and whole mount in situ analysis. In addition she brings expertise in gene regulation and signal transduction that will be essential during evaluation of the databases.
Elizabeth M Simpson, PhD

A Senior Scientist at the Centre for Molecular Medicine & Therapeutics in the University of British Columbia. Dr. Simpson holds a Canada Research Chair in Genetics and Behaviour. Trained in Toronto, at the MIT Whitehead Institute, and The Jackson Laboratory, Dr. Simpson studies mouse development and genetics/genomics. She developed the 'Whole Chromosome Representational Difference Analysis' technique, and used it along with other approaches to isolate a large collection of mouse Y Chromosome probes and directed Jackson's 'Gene Targeting Service'. As such, she developed a variety of novel mouse strains by selective breeding, pronuclear injection, and homologous recombination in embryonic stem cells (knockouts), including a recovery of a novel mouse mutation named 'fierce'. Fierce mice have developmental, neurological, and behavioural abnormalities and demonstrate a high level of aggression and violence, with the males often killing their intended mate. Her molecular studies have revealed that the fierce mutation includes a deletion of Nr2e1, a brain specific orphan nuclear receptor. She now spearheads a multi-institutional effort to characterize this animal.
Page last modified

Feb 06, 2007